Legacy
The initial foundation of the Ghatiwala brand was laid by Shri Kanhaiya Lal Ghatiwala who imported rough emeralds in Jaipur, only to be carried on by his son - Shri Kishan ji Ghatiwala. It is in the last two decades that the company metamorphosed into being a well-renowned manufacturer of jadau jewellery, exhibiting unrelenting elegance and exquisiteness.
Today, the reins lie in the hands of the creative genius and business savvy Mr. Abhishek Ghatiwala – the next generation. Trained under the adept guidance of his father, Abhishek has led the brand to scale new heights, presenting an alluring range of hand-crafted Jadau pieces that have been made with great attention and flawlessness.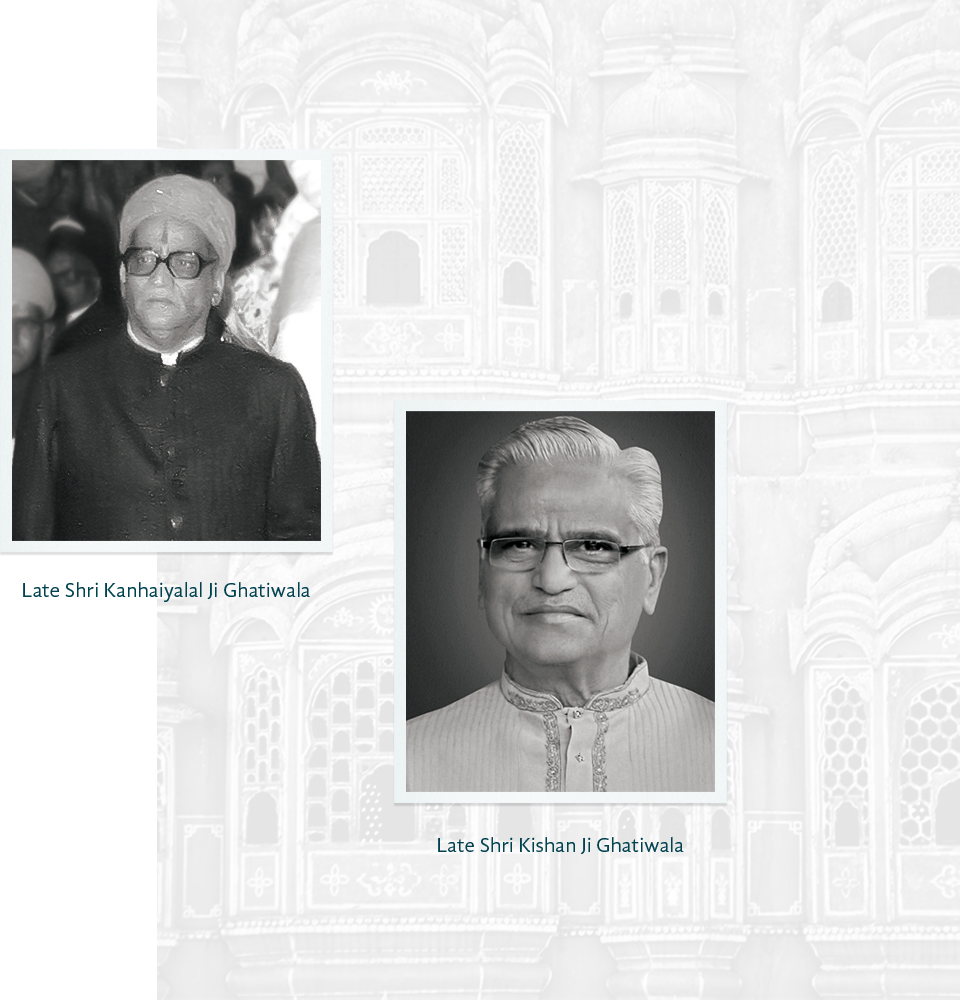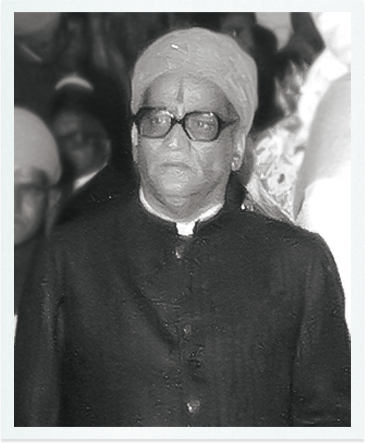 Late Shri Kanhaiyalal Ji Ghatiwala
Late Shri Kishan Ji Ghatiwala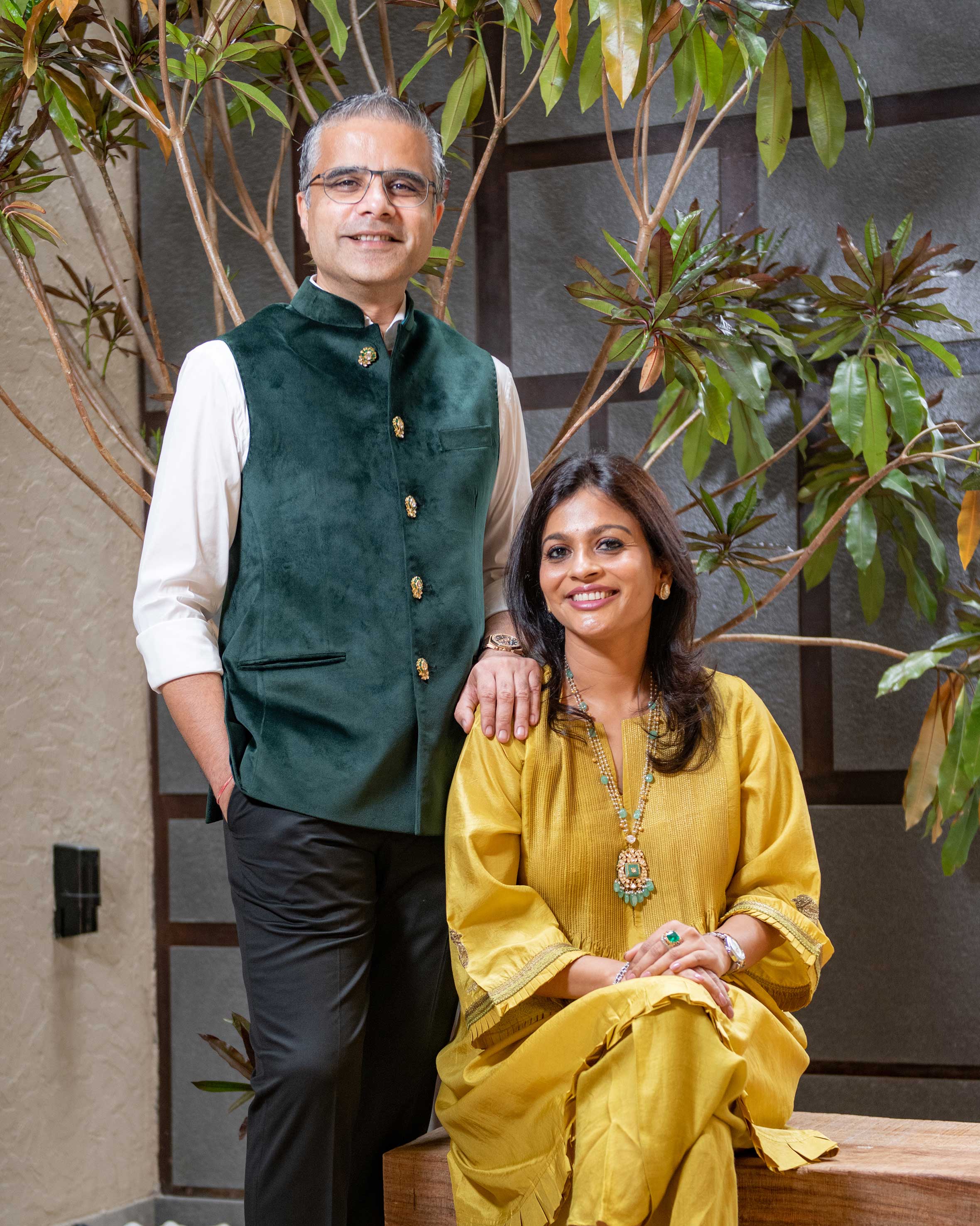 a journey of crafting masterpieces, together.
Taking deep pride in their celebrated history of excellence, today, with the reins of Ghatiwala in the hands of both Abhishek and Vinnie, the brand is scaling new heights while continuing the legacy set by Abhishek's forefathers.
"Ghatiwala Atelier has an ambience where its awe-striking gamut of jewellery truly deserves to be showcased as it reflects my passion for the fusion of Indian traditions and modern aesthetics," says Abhishek Ghatiwala.
Vinnie Ghatiwala says, "We have created a unique destination for jewellery in Jaipur. Once you visit our atelier you will feel like you are sitting in the living room of our house - enjoying a fine array of jewels."
The Atelier unfolds a new chapter of excellent craftsmanship and luxury while curating an unparalleled collection of jadau jewellery in Jaipur.